SEA SCOUT TROOP
SCOUTS WILL RECOMMENCE FOR 2020
Monday Evenings @ 1800hrs
Commencing 10th February
SEA SCOUT PROGRAMME
Children of both sexes between the age of 10 1/2 and 14 1/2 years are able to join a Scout Group. Calliope is a Sea Scout group , with emphasis given to water based activities over the summer months. Calliope Sea Scouts meet at "The Ship" on Monday evenings between 1800 and 2030. These timings are dependant on the time of year and to maximise the benefits of Daylight Saving. The Scout Leader is in overall charge of the children and their programme, helped out by Assistant Leaders, and parents.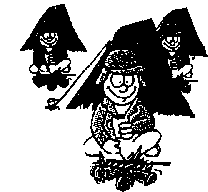 The programme provided is as wide and varied as possible. Several outdoor tramping/camping weekends are usually arranged each year; there is an annual Sea Scouts Regatta where all troops in the region compete with their sailing skills; on summer evenings training and sailing experience is gained with the use of the Group's Cutter, Sunbursts and canoes.
Winter months see the children working on badges (covering a wide range of topics and skills including swimming, first aid, handyman's, etc.), rope work, games plus the inevitable Boat Maintenance under the watchful eye of a local boatbuilder.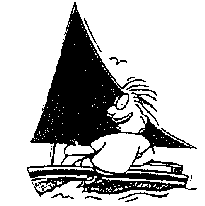 Every four years a National Jamboree is held - this means that every Scout has at least one opportunity to attend whilst in the Scouting movement. Scouts gather from around New Zealand and the Pacific in one giant tent city where activities aimed to interest, challenge and excite are provided. The Scout Leader will provide a more comprehensive joining kit once your son/daughter has decide to join.

The Group also ensures that all those involved are kept informed of all activities, with the normal Cub/Scout handouts relating to programes etc.